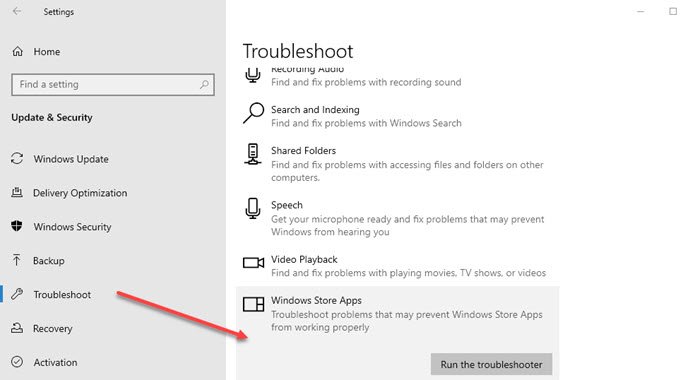 Windows applications or programs open and close immediately on Windows 11/10
Sometimes it might happen that an app from the Microsoft Store or a classic program suddenly quits as soon as you launch it. It can happen with the classic, that is to say, EXE-based programs or even with UWP apps you download from the Microsoft Store, aka UWP apps.
The difficult part about these situations is that there is no fixed reason for this to happen. This could be due to a permission issue, storage issue, or installation issue. The possibilities are immense. That said, in this article, we will suggest a few solutions to the problem where Windows 11/10 apps open and close immediately.
Here we will talk about both classic programs and UWP apps. UWP apps also include games. So if any of the games you downloaded from the store is causing the problem, this will help you fix it.
Windows programs quit unexpectedly
If a Microsoft Store UWP app or classic exe program unexpectedly quits as soon as you launch it, you can reset, repair, or reinstall it. Let's take a look at Win32 programs first.
1]Repair the program
Many programs come with a built-in repair option, or the developer offers a program that can help you repair the software. Since we are not talking about a specific software, you may need to research if the program in question offers something similar.
You can repair the installed program through Settings or Control Panel.
2]Launch with administrator privileges

Maybe the app needs to be started with administrator permission to work properly. Usually, programs will make sure that the UAC prompt is displayed, but if for some reason it is not able to display it, here is what you can do.
Whenever you want to launch the program, right click and choose the option "Run as administrator". Or you can follow this guide to configure it to always launch with administrator privileges.
3]Uninstall and reinstall programs
If nothing else works, you can uninstall and then reinstall the program. This time when you do, make sure to run the installer with administrator permission. This will ensure that he will have all the permissions he needs.
Windows 11/10 apps open and close immediately
Try the following methods to see if it helps UWP apps follow this behavior to resolve the issue. You will need administrator permission for some of them.
1]Run the Windows Applications Troubleshooter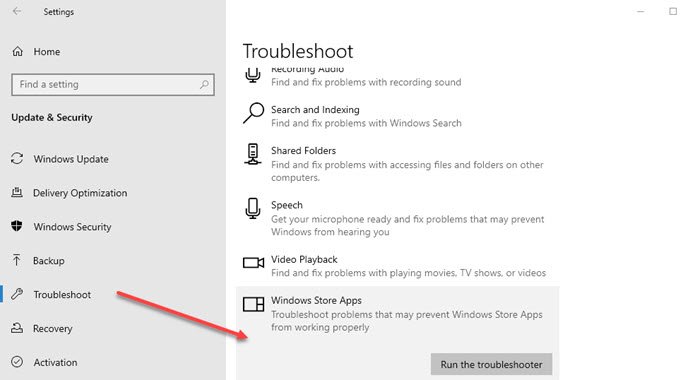 Go to Windows 10 (Win + 1) settings and go to Update & Security> Troubleshoot. Run the Windows Store Apps Troubleshooter.
When you run this app troubleshooter, it automatically fixes some of the basic issues that may prevent your store or apps from running, such as lower screen resolution, security settings or incorrect account, etc.
2]Repair or reset the UWP app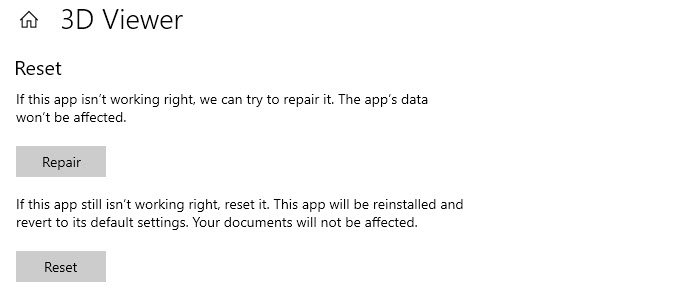 As we repair or reinstall classic programs, UWP apps can be reset. Once the reset is done, it will behave as if the program has been reinstalled.
Open Windows 10 Settings (Win + 1) and go to the Apps section.
Select the application and click on the Advanced options link
Scroll down to find the Reset section, and you have two options.

Repair: this will help you if the app is not working properly. Application data is not affected.
Reset — If the above option does not help, the app will be reinstalled and restored to default settings
Make sure you use Repair first and then the Reset option.
3]Reinstall the apps from the Windows Store
If the reset and repair does not work, it would be better to reinstall the apps from the Windows Store. You'll need to uninstall it first, and here you can use PowerShell command, Windows settings, or 10AppsManager.
With that done, visit the Microsoft Store to download and install it.
When I click on an app, it immediately quits
If your apps open when clicked and automatically close immediately, then either its installation is corrupt or a third-party process is interfering with its proper functioning. Repairing the app or troubleshooting the issue in Clean Boot State will definitely help.
Read: Microsoft Store does not open or close immediately after opening.
Hope the post was easy to follow.