New Microsoft PowerToys brings new Always on Top feature for Windows apps
Microsoft PowerToys, the company's Windows toolset for power users, has been updated this week with a new Always On Top feature. This most requested feature can pin an application window so that it always remains in the foreground on your desktop, even when the focus changes to another application window.
Always on Top can be activated with the shortcut Win + Ctrl + T, and users can also customize the visual outline of the pinned window in PowerToys settings. There are also options to disable Always on Top when the System-Level Gaming Mode feature on Windows is enabled, and users can also manually exclude certain apps from Always on Top.
Another most requested addition in this new PowerToys update is the addition of web search to PowerToys Run, the Spotlight-like quick launcher on macOS. You can open PowerToys Run by pressing Alt + Space and start typing in the search bar, and web searches will open in your default web browser.
If you only want to search the web with PowerToys Run, you will need to use the "??" command then add what you are looking for in the search box. Compared to Windows Search, PowerToys has more options for power users without sacrificing performance, and the tool is pretty slick overall.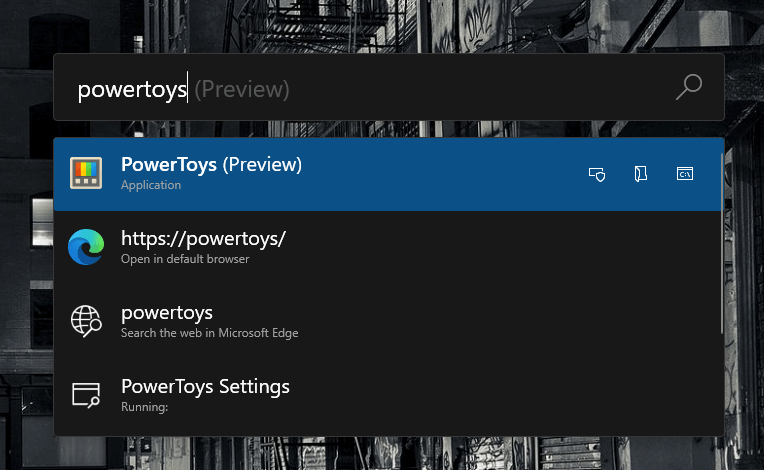 This latest Microsoft PowerToys update also includes numerous bug fixes, and it is available for download at GitHub and Microsoft Store. There are over 10 different tools to help Windows users be more productive, and the open source project welcomes everyone's contributions as well.
Share this post: