Inferno Climber: Reborn is coming to PS4, Switch and Windows apps on March 28 in Japan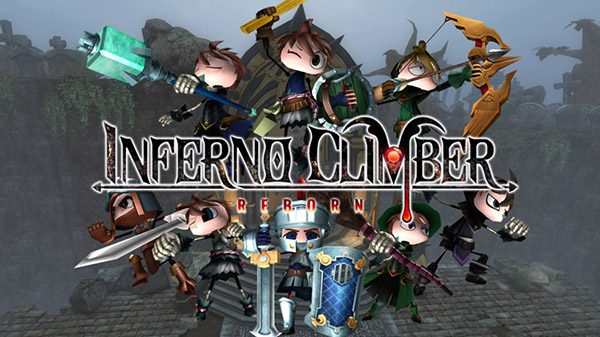 Inferno Climber: Reborn is coming to PS4, Switch and Windows apps on March 28 in Japan
Arc System Works to release survival action RPG Inferno Climber: Reborn for PlayStation 4, Switch and PC via Windows apps on March 28 for 1,500 yen in Japan, the company said. It will support English, Japanese, Korean and Chinese language options.
The existence of Inferno Climber: Reborn was first disclosed via the Taiwan Digital Game Rating Committee in March 2018 when it rated the game for PlayStation 4 and Switch. Then, in May 2018, PlayStation 4 trophies have surfaced.
Arc System Works did not highlight any new features in Inferno Climber: Reborn on the Steam version released in September 2016. The Japanese description of Nintendo eShop is also identical to the description of the Japanese version of Steam, suggesting Inferno Climber: Reborn is nothing more than a port.
Here is the Steam description of the game:
Story

A long, long time ago… There were five Stones in Purgatory with enormous magical powers.

The stones in purgatory belonged to five different countries to keep the world in order.

However, over time, evil and corruption spread throughout the country. The Stones of Purgatory have fallen into the wrong hands. Monsters have invaded the whole country. So the world has fallen.

100 years later… An innocent soul made a pact with Death. The awakened one went in search of the Stones of Purgatory.

Go through hell in this survival action RPG!

Slashing, throwing magic, shooting arrows, throwing bombs, exploring, eating, cooking, blacksmithing.

Defeat powerful bosses to collect the five stones from Purgatory in Hell.

Main characteristics

Explore the world of hell! – Explore the unknown world of Inferno in search of five Purgatory Stones. Travel through ruins, jungles, and more as history goes.
Inferno, survival, action! – Beware of traps and watch out for treasures and secret paths. Manage food and items to ensure your survival in the hell world. Defeat powerful enemies along the way; conquer them all using your strength and wisdom.
Various items in the treasure box – Search for treasures across the land. The same treasure chest could be looted multiple times! The items in a treasure chest may not be the same. The same item can have different stats, so keep looking for the best gear!
Choose your protagonist from eight playable characters! – Each playable character has their own strengths and abilities. Use them to your advantage!

Royal Knight: Ignores equipment requirements.
Forest hunter: Heal in case of poisoning.
Popular merchant: Enemies drop more items.
Innocent prisoner: High resistance and not often hungry.
See a set of screenshots in the gallery.