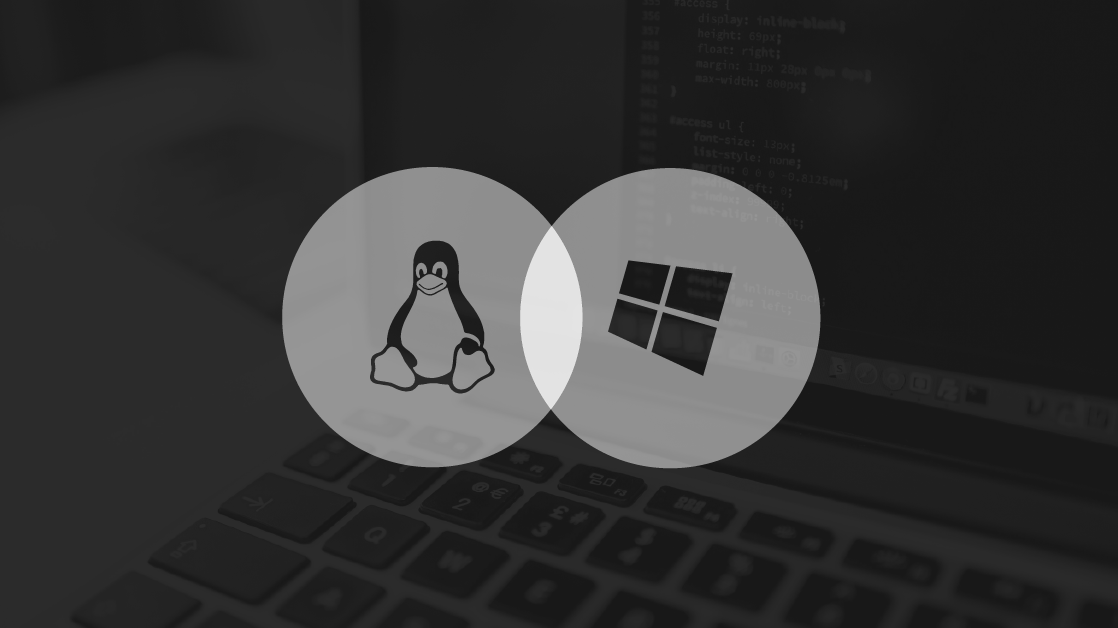 How to Run Windows Apps on Linux
Gone are the days when Linux was considered the operating system for geeks and nerds, coders and seasoned developers. Linux operating systems are now spotting some truly beautiful and intuitive user interfaces and distros like Ubuntu and Linux Mint already boast millions of active users. Safe to say that Linux is quickly shaping up to be a worthy competitor to established platforms like macOS and Windows.
As good and capable as Linux can be, nothing beats the vastness and versatility of Windows. Millions of applications have been developed for Windows over a period of more than two decades. Do you find yourself in a situation where you need to run a Windows application on your Linux desktop? In this article, we'll quickly show you how to "easily"… (sort of) run these apps on your Linux.
Advertisement – Continue Reading Below
Before resorting to this, it should be noted that most popular applications offer a standalone and separately managed version of the same application for Linux. Everyone from Firefox, Google Chrome, Spotify, WordPress, Steam, most popular VPN apps, VLC Media Player, everyone now has a Linux version of their apps. Find the developer of the app you want to install to see if there is a Linux version available.
In addition, a new generation of services is emerging. These are Crowdsourced software recommendations. A platform like alternative to is a website that lists alternatives to web-based software, desktop software, and mobile apps, and sorts the alternatives by various criteria, including the number of registered users who clicked the "Like" button for each of them on AlternativeTo.
Wine is a Linux application that allows you to install Windows applications on your Linux, without the need for Windows. It is an open source "Windows compatibility layer" that can run Windows programs directly on your Linux desktop. Essentially, this open-source project tries to reimplement enough Windows from scratch to be able to run all those Windows apps without actually needing Windows.
The downside is that it won't run all apps correctly. You will definitely encounter bugs or performance issues, especially if you use Wine to play games. But if you're using a popular game that was released a few years ago, you might find that it works just fine. Lots of people use Wine to game World of Warcraft under Linux, for example. You can get an idea of ​​how an app will work and what adjustments it might need by visiting the Wine Application Database Website and research this application.
First, download Wine from your Linux distribution's software repositories. Once installed, you can then download .exe files for Windows apps and double-click them to run them with Wine. You can also try PlayOnLinuxa sophisticated interface on Wine that will help you install popular Windows programs and games.
Codeweavers also offers a commercial version of Wine, known as cross linux. You have to pay to use it, but Codeweavers tries to do everything possible to officially support popular apps (like Microsoft Office, Adobe Photoshop, and some great PC games) and make sure they work properly. Codeweavers is also making its changes to the main Wine project.
Virtual machines
Virtual machines are a very convenient way to run Windows software on your Linux PC. A few years ago we wouldn't have recommended something like this, but times have changed. PCs have become faster and virtual machines have become relatively lighter. This now means that virtual machines are now good for something more, just checking for new updates for a new operating system without committing space on your hard drive to install it.
Virtual machines allow you to install a complete copy of Windows in the "virtual secondary computer". program like VirtualBoxVMware or Linux's built-in KVM (Kernel-based virtual machine) are just a few of these solutions. The installed Windows acts as if it were installed on a real computer with real hardware, but it really runs in a window on your desktop. Modern virtual machine solutions can even break Windows programs running in the virtual machine out of this window, allowing them to act like normal windows on your Linux desktop.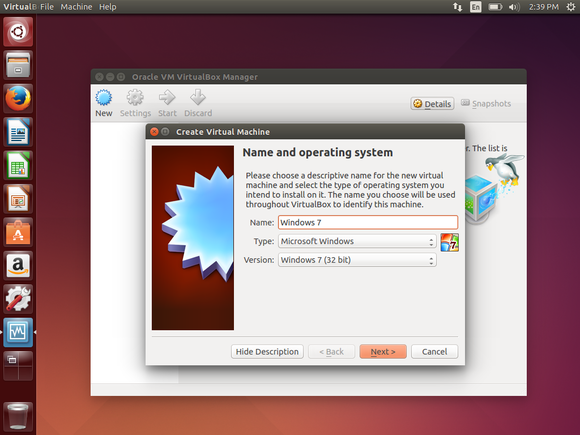 Using virtual machines is a bit simpler than using WINE and leaves little room for error. Plus, you're much less likely to run into bugs because it doesn't imitate Windows like Wine does, it's real Windows.
The only downside to using virtual machines is the high hardware requirements. Since you'll effectively be running two separate operating systems at the same time, you'll need beefy hardware to have a halfway decent experience. Because of this, demanding title games may not run very well. Productivity apps like MS Office should work fine though.
Dual Boot
We've established that it's possible to marry the two very different platforms, but with a few too many compromises. For someone who loves both platforms, instead of trying to use them at the same time, why not dual boot and keep both on your PC? With this, you won't be running Windows applications on Linux. Whenever you need to use a program, you will need to restart your PC into the desired operating system. This way, you can use the full power of your hardware dedicated to the operating system you booted into.
READ ALSO ; How to Dual Boot Ubuntu and Windows 10 Without Partitioning
Related